DENVER TASTING PACKAGE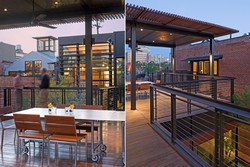 Wines Included in the Package:
2020 York Mountain Viognier
2018 York Mountain Grenache
2018 York Mountain Syrah
Tasting Invitation Details:
Join us in downtown Denver, where one of our awesome Tasting Room Educators will walk you through five wines- including the three you will receive as apart of the package. Reservations for these tastings will be open on the following days:
Friday, September 16th from 6 PM - 8 PM
Saturday, September 17th from 12 PM - 8 PM
The tasting address and a reservation link will be sent to you once the package is purchased. Reservations can be made for up to five people. Each tasting will include a cheese and charcuterie pairing.
Item Ships: Oct 3, 2022